The Way I See It-March 27, 2014
When I heard what Terry Robinson had done, I knew what kind of bravery this took. But I still wondered what the end game would be. A number of intersecting issues started flying around in my head – rogue cops, retaliation, prison recidivism, snitching, local control, transparency, etc.
Robinson, young and black, recorded two St. Louis cops on his cell phone allegedly pressuring him to come up with someone to plant a gun on or else they'd arrest him and charge him with gun possession.  Read more.
____________________________________________________________________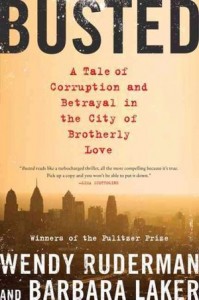 On the same note but in another city… Philadelphia Daily Newsreporters Barbara Laker and Wendy Ruderman uncovered allegations of corruption within the police department's narcotics squad, including falsified warrants, robbing innocent store owners and sexual assault. Because of their expose',  the female reporters caught hell from the Fraternal Order of Police who did dangerous stuff like post their home addresses on the FOP's website, threaten their lives, etc.
This kind of corruption is not new but becoming more and more blatant. Citizens have the power to stop the abuse of police powers. In St. Louis, we need a real and effective civilian oversight board for the police department.