Published in St. Louis American, October 26, 2017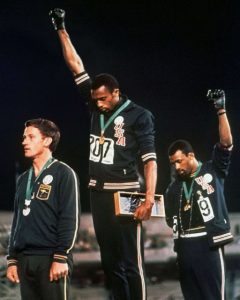 One thing that will get a black person in a huff is when white folks try to dictate how we should suffer with our racial oppression. I'm not just talking about those of us who self-identify as freedom fighters; I'm talking about those who quietly resist the yoke of racial capitalism in their daily lives. The resentment is real.
Concurrent with the "#1 in Civil Rights" exhibit, there's a special section of books by local authors or about local struggles in the Missouri History Museum gift shop. I picked up a book titled "That's The Way It Was" by Vida Goldman Prince. It's stories of struggle, survival and self-respect in 20th Century Black St. Louis as told through interviews with ordinary people enduing both institutional racism and individual acts of racial contempt.
One common thread was the ever-present anger, sometimes just below the surface, when mistreated by white folks or the system of white supremacy and feeling powerless to react in the way you really wanted to. Read more