Published in the St. Louis American April 16, 2020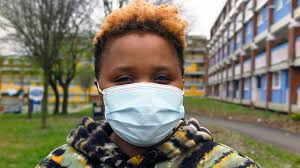 The world was first made aware of a coronavirus case in China last December. The U.S. was hit with its first confirmed COVID-19 case on January 20. Still, there is no comprehensive, coordinated national plan to stop the deadly virus, which I put squarely at the feet a president who is dismissive of science and facts. The failed leadership of Trump means that the number of U.S. COVID-19 cases now exceeds China – and there's no end in sight.
The lack of leadership is also being seen at our state and local levels. The drip-drip of vital information over the last several weeks and the inability to take decisive actions are causing confusion, panic and, worse, the loss of human lives.
Sadly, some black voices joined the denial and conspiracy camps. Black actor Idris Elba tested positive for the virus and immediately took to social media to dispel the craziness. Said Elba, "That's dumb, stupid. All right? That is the quickest way to get more black people killed." Read more