A firing squad–really?

By Jamala Rogers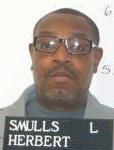 The desperation of the State of Missouri to keep executions churning is starting to get embarrassing. At a time when the rest of the nation is experiencing the lowest number of executions ever, the Show Me State scheduled three executions in three months. Missouri has proven it has an insatiable appetite for state killings and is willing to execute by any means necessary – even if it's illegal, unethical and barbaric.
I reported in a previous column how Missouri was going to become the first state to use the controversial drug Propofol for lethal injections. The general public was first introduced to Propofol as the drug that killed pop star Michael Jackson.  Read more.