COVID in a Neighborhood Near You

Published in the Cap City Hues April 6, 2020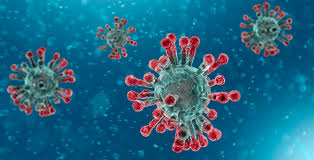 COVID-19 case is not coming to a neighborhood near—it's already in your neighborhood. This is what a pandemic looks like. The U.S. is months into the virus yet there is still no national comprehensive, coordinated plan to stop the deadly virus. The number of U.S. COVID-19 cases now exceeds those in China and there's no end in sight.
The lack of leadership is also being seen on our state and local levels, but most notably from Republican governors and mayors. The drip-drip of vital information over the last several weeks and the inability to take decisive actions is causing confusion, panic and worse, the loss of human lives.
I think Governor Tony Evers was slow in making his stay-home decision. His announcement came on March 25. The last hold-out Republican governors are listening to trump's unscientific nonsense. But I don't why any intelligent elected official listening to medical and health experts would balk at being decisive in the face of this killer virus. We now know that a national stay-home order called in February would have save thousands of lives all over the world.
In Wisconsin, the number of COVID cases are nearly 2300 and the death toll has reached nearly 70. As I predicted in an early column, predominately Black cities like Milwaukee would be hardest hit. At the time of writing this column, 34 loved ones have succumbed to the virus—more than any county in Wisconsin.
The fact of the matter is that Black people are predisposed to being disproportionately impacted by these kinds of bio attacks. The long-documented health disparities between Blacks and whites in the U.S., along with higher rates of chronic diseases and reduced access to quality health care, does make African Americans more vulnerable to COVID-19. It's based upon a racist health care system and a host of cascading racist policies that go along with such a system.
Adding to the potential deadly equation are poverty, inadequate housing  food insecurity, unemployment or underemployment and so on. African Americans are vulnerable in non-pandemic times. The coronavirus is only intensifying the factors that have always limited our ability to have a quality lifestyle. Now we are feeling the full brunt a failing pre-COVID 19 health care system buckle under that weight of the pandemic.
We are not all in this together—at least not in the same way.  We have seen where the COVID 19 testing sites have been set up. We have seen which hospitals are crying for supplies and equipment. We know where stores are better stocked with food. We lived that reality before the virus. Black and Brown families will have to fight extra hard for access to medical services and to other necessities during these uncertain times.
These man-made systems and policies are not fixed and unchangeable. How we learn from this ugly time will depend on our collective scrutiny on where the cracks in the system lie, and not just the health care system. The whole damn system is guilty as hell. Let's start envisioning a society to ensure that inequities and disparities get addressed in a fair and humane way, that people have what they need before a crisis knocks them to their knees. Let's start that discussion right now.