Democracy can't wait

Published in St. Louis American, November 20, 2019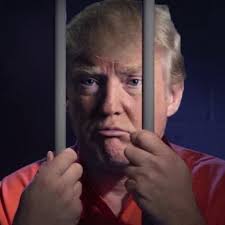 For months, House Majority Leader Nancy Pelosi was reluctant to move forward amidst calls for impeachment before, during and after the Mueller investigation. Pelosi's reasoning seemed to be that impeachment would be divisive for the country and support was lacking from the American people. Her choice would've been to delay impeachment and wait for the 2020 elections. Our democracy can't wait.
Trump's brazen abuse of power became too public to avoid. The Democrats finally stepped up to initiate the impeachment inquiry. 
It took the phone call between Ukrainian President Volodymyr Zelensky and Trump to push the Democrats over the neon line of indecision. The intent of the call was clear: Trump attempted to extort trash on the Biden family in exchange for a $400 million aid package already approved by the Congress.
Democrats have been missing a big opportunity to have national civic lesson with the entire country. We need to understand what it means to use one's public office to advance one's personal political ambitions and business interests and thereby put national security at risk.
The GOP has ignored the consequences of Trump's actions. Yes, the Republicans say, the call to Zelensky happened — but it's not that serious because he got his aid package. No harm, no foul. Wrong!
A brotha attempts to rob a bank, and in the middle of the act he gets busted without getting the money. Don't think for a minute that brotha is still not going to get arrested,  charged, convicted and caged. Without a dollar from the bank tiller! This president is not above the law.
As part of the inquiry, key witnesses are being called to give public testimony. Top diplomats like William Taylor, George Kent and Marie Yovanovitch have direct information (not hearsay) on the infamous phone call. Their testimonies have collaborated the whistle-blower's accusations. More testimonies are coming.
The inquiry has exposed Trump's bribery and bullying. Trump allies have already been indicted on several charges. Some, like Paul Manafort, are serving time.
I am not optimistic that there will be an impeachment. The Senate must vote on the matter even if the House votes to impeach. There must be some acknowledgement of Trump's open and brazen efforts to use foreign powers to influence U.S. elections.
Pelosi has been careful to center the impeachment inquiry on Constitutional grounds. Even if her efforts fail in the House of Representatives, a record of the process will be an important documentation of this period and an indictment of the Trump presidency. History must show that the defenders of democracy went down fighting even if we didn't win.