"The NFL is naïve to think that sending Black men to a locker room like they're naughty boys is a solution. These men are of African descent before they are athletes. I can't wait to see what acts of creative resistance will come from the brothas in the locker room"
"African American athletes are still black in America. You still risk everything, including your life. It takes a tremendous amount of courage to make a statement."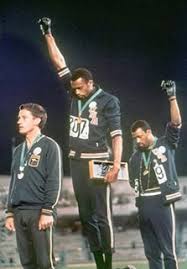 Those are the words of Dr. Harry Edwards when he was interviewed last year on St. Louis Public Radio. Edwards is a St. Louis native and one of the architects of the 1968 Olympics boycott which resulted in the infamous Black power salute by Olympian medalists Tommy Smith and John Carlos. Edwards is one of my go-to people for insights into Blacks and sports. I thought about Brother Edwards when I heard the National Football League policy on athlete activism. He's a friend and advisor to Colin "Take a Knee" Kaepernick.
What any self-respecting Black person – athlete or not – heard in the white and male dominated owners' decision is: We don't care about what happens to you as a citizen; we just want to use your Black body to make money for us.
On the same day the National Football League owners announced its decision to ban player protest during the national anthem, the video exposing the barbaric tasing of Sterling Brown by Milwaukee police was released. What irony. Brown, Milwaukee Bucks player, was tased and arrested for a minor parking violation. There will be no charges against the NBA player but that hasn't silenced him. Read more

Published by the St. Louis American, May 1, 2018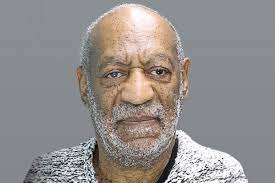 After 2004, I had a few ounces of respect for Bill Cosby, mainly as a humanitarian for his generous support for education, particularly for Historically Black Colleges & Universities (HBCUs). Advancing black culture including exposing and financing black artists, creating career opportunities for people of color in the entertainment industry.
The saga of Cosby's sexual predatory behavior has led to the evaporation of any respect I had for the once-revered comedian-actor. Read more