Join me and Mark Thompson, host of Make It Plain,  for a discussion on sequestration Thursday, May 2 at 7 pm CST/ 8 pm EST. That's  Sirius/XM Radio channel 127.
A View from the Battlefield, BlackCommentator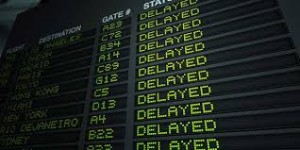 In a best case scenario for a squeaking wheel getting the oil, we saw the coming together of media, the airline companies and the Congress itself. But the passage of the bill to ease the FAA's pain happened so fast, you probably did not see it.
Last week the Congress wasted no time fixing one of the many budget cuts activated under sequestration: Federal Aviation Administration (FAA) cuts in air traffic personnel resulting in 1,000 daily flight delays. That's because over 47,000 FAA employees have been forced into taking furlough days and 149 airport towers were closed.
According to an analysis of mainstream media by the Huffington Post, the sequestrations impact on FAA was mentioned far more often than the impacts on areas like Head Start or Medicare. Commerce was being stymied and the One Percenters' mobility was definitely curtailed. The airline companies filed a suit in federal court. The rest is history. Read more