Something about those pools

Published BlackCommentator, July 23, 2009.
When Pools Reflect Racism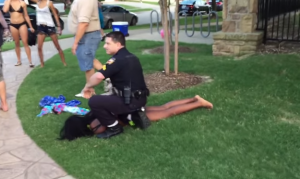 Recently, the Fairgrounds Park race riot of 1949 was acknowledged. The riot erupted when the City of St. Louis attempted to integrate the pool. For the occasion of the 60th anniversary, I interviewed civil rights activist Robert Gammon, one of the black kids who got the word that they could swim in the once segregated Fairground pool.
For years, African-American youth have passed the pool as they crossed the racial neighborhood boundaries. Occasionally, they would stop and watch the white kids – splashing, laughing – and wished they could take a dip in the coveted pool.