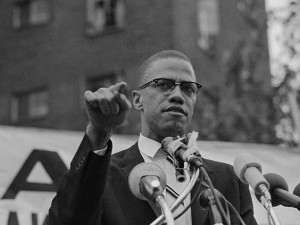 #Cutthecheck is not a movement!
Jamala Rogers
May 20, 2015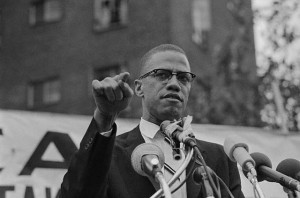 Recently we celebrated the birthday of our "shining black prince" Malcolm X. Although taken down by an assassin's' bullet in the prime of his life, the Black Liberation Movement and the global Human Rights Movement were privileged to have witnessed Malcolm's evolving political and social development during his short but provocative life. Fifty years after his premature death, activists and organizers continue to draw solace and wisdom from Malcolm's analysis of the system that impacts black people's relationship with America and with one another.
Malcolm X was as razor-sharp in his critique of Africans and those of African descent who were obstructionist to our fight for dignity, freedom and equality as he was of white America. He constantly called out black folks who aligned themselves with the enemies of true democracy and equality; they suffered unrelenting lashings from Malcolm in his writings and speeches. Despite this criticism, Malcolm possessed acute clarity that love and respect were key attributes that must dominate the work by those fighting the oppressor but between the masses themselves.
Last week, a group of young(ish) people took over the offices of Missourians Organizing for Reform and Empowerment demanding money for their involvement in the Ferguson Uprising. An existing bank account was activated to fundraise for Ferguson Uprising work with MORE and the Organization for Black Struggle as the account stewards. The funds were to cover particular expenses emerging from the work such as supplies, food, equipment, travel, etc. The hostile take-over on May 14 resulted in checks being written to seventeen people at $2750 each totally nearly $50,000. (Notably, there were a few who took a principled stance and refused a check.) The shake-down pretty much cleaned out a bank account designed to support movement activities in a way that the local social justice community never had the funds to do. Poof—it was gone in a matter of minutes.  Read more