But Dylann Roof is not?
Published in BlackCommentator.com June 25, 2015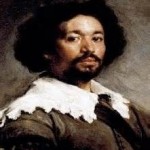 Dylann Roof's act of terrorism still requires that he gets due process under U.S. law. Technically and journalistically, you have to refer to him as a suspect—even though there were eyewitnesses to the massacre and damning evidence on his computer. When talking about his crime, the politically correct way is to refer to it as "alleged." I am hard pressed to find a situation where the same judicial treatment happened when a black suspect killed a white victim.
Police brought Roof some hamburgers after his arrest. After all, the kid was hungry. He had only had a bag of Doritos and water earlier that day. At the arraignment, Judge James Gosnell gave the families on the nine victims the opportunity to tell Roof via video the impact of his evil actions. While he had them all there, Judge Gosnell reminded the court that Roof's family were also victims and that the community needs to "rally round them." Read more