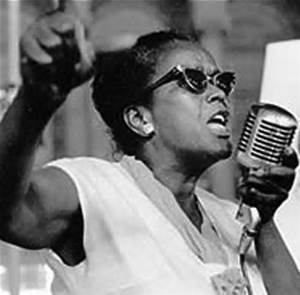 On Monday, February 9, the Board of Aldermen's Public Safety Committee was getting the last round of input on the Civilian Oversight Board bill #208. I could not help but think about Governor George Wallace's infamous words in 1963, as I have throughout the struggle for local control: "I say segregation now, segregation tomorrow, segregation forever."
I saw Gov. Wallace deliver that inaugural speech as a young teen, and it had a visual and psychological impact. Here was a white man of authority, openly denying the rights of black people to the world. He did so with unapologetic arrogance and seemingly without censorship from other white people in authority. I watched the white people around him co-signing his threats and nodding in support.
To a kid up North watching on a black and white TV, the situation was clearly about blacks and whites. It seemed like there was no hope for black people in Alabama. The formidable Civil Rights Movement busted up the most open and egregious forms of white supremacy, but the struggle continues to eliminate all vestiges of hate, discrimination and racial inequities across the society.