Clean up Missouri politics with Amendment 1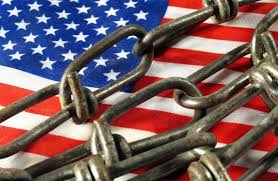 I love working on citizen-led ballot initiatives that will improve the lives of many and not a few. That's because you get to talk to voters at the onset to persuade them to sign a petition that gets the issue before voters. One such ballot initiative is Amendment 1, also known as CLEAN Missouri. The big donors and lobbyists have every reason to be nervous when they see their unfettered assembly of goodies coming to an end. Desperate, they filed a lawsuit to keep the initiative off the November 6 ballot.
Amendment 1 is serious biz. It's a big leash on pulling back the big money influencing our political system. And the amendment puts some reasonable guidelines on the redistricting process that's right around the corner with the 2020 Census.
The plaintiffs in the lawsuit claimed these reasons are too broad, too vague and too many. That would be Daniel Mehan, president and CEO of the Missouri Chamber of Commerce and Industry and, Paul Ritter, a ranking officer in the Miller County Republican Club. There's a lot at stake for them and their rich cronies when Amendment 1 passes.
The ballot initiative proposes to lower campaign contribution limits, eliminate nearly all lobbyist gifts, require a cooling period before legislators and their staffers can become lobbyists, and open legislative records. The redistricting proposal would turn the task of drawing legislative district maps over to a nonpartisan expert and review by a citizen commission. It establishes clear and transparent criteria to ensure no political party is given an unfair advantage. It incorporates the Voting Rights Act into the Missouri Constitution so that marginalized constituents, like African Americans, will be fairly represented in the political process.
Ballot initiatives take money and a lot of hard work to collect signatures. If citizen-led, the effort is worth it. Surveys have shown that voter turnout is approximately 3 to 8 percent higher when there's an initiative on the ballot. This goes back to the fact that it was the voters who got the issue on the ballot in the first place.
In Missouri, proponents of CLEAN Missouri collected 300,000-plus signatures, and we won't buckle under the big money donors, politicians and lobbyists who are desperate to maintain the corrupt system that only benefits them. And we're in good company.
Since the U.S. Supreme Court's terrible decision that corporations are people, voters across the country have been pushed into high gear for integrity and systems accountability.
My favorite is the ballot initiative in Seattle, Washington that resulted in a creative way to finance candidates. Honest Elections leveled the playing field by establishing a fund that gave citizens up to $100 to donate to a campaign. What a game-changer! Suddenly, candidates were paying attention to voters who often get written off because they don't have money to be real players. A campaign donation is grocery or gas money for most of these folks.
Missouri voters can be emboldened by the latest court decision, but we need to look at every opportunity to protect and expand our political power. We must hold accountable those who are supposed to be working for all Missourians not just donors with deep pockets and self-serving interests. We should know where the money is coming from, not play these finance shell games.
Cleaning up the swamp was a voter rallying cry long before Trump co-opted it. Passing Amendment 1 on November 6 gets us closer to the goal of an inclusive democracy.
Originally published in St. Louis American on September 25, 2018