Published in the Cap City Hues April 6, 2020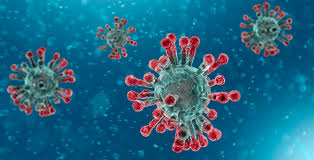 COVID-19 case is not coming to a neighborhood near—it's already in your neighborhood. This is what a pandemic looks like. The U.S. is months into the virus yet there is still no national comprehensive, coordinated plan to stop the deadly virus. The number of U.S. COVID-19 cases now exceeds those in China and there's no end in sight.
The lack of leadership is also being seen on our state and local levels, but most notably from Republican governors and mayors. The drip-drip of vital information over the last several weeks and the inability to take decisive actions is causing confusion, panic and worse, the loss of human lives.
I think Governor Tony Evers was slow in making his stay-home decision. His announcement came on March 25. The last hold-out Republican governors are listening to trump's unscientific nonsense. But I don't why any intelligent elected official listening to medical and health experts would balk at being decisive in the face of this killer virus. We now know that a national stay-home order called in February would have save thousands of lives all over the world. Read more