We Still Must be Organizing. Just More Carefully.
Published in BlackCommentator.com on April 9, 2020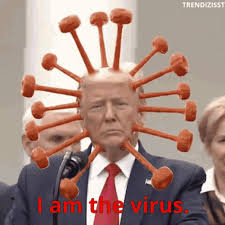 The U.S. is months into the worst pandemic the world has seen since the 1918 Spanish Flu. And still there is still no national comprehensive, coordinated plan to stop the deadly virus. The number of U.S. COVID-19 cases now exceeds those in China and there's no end in sight. Your president thinks the virus will be over by Easter and we can celebrate with an Easter egg hunt.
The failed leadership is also being seen on state and local levels, but most notably from Republican governors and mayors. The drip-drip of conflicting information over the last several weeks and the inability to take decisive actions is causing confusion, panic and worse, the loss of human lives.
The last hold-out Republican governors are listening to trump's unscientific nonsense. After a massive, grassroots campaign, Missouri Republican Governor Parsons finally issued a stay-home order this week. A national stay-home order called in February would have save thousands of lives in this country. Read more