Published by St.Louis American, July 20, 2017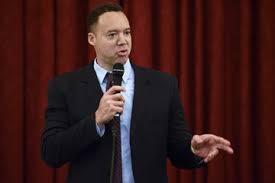 People who don't know me might think I'm a cop-hatin', law-breakin' sistah. I been working on police-community issues for more years than I care to say. I observe how police interact with citizens based upon their age, race and perceived economic status. I pay serious attention to what they say and do as individuals and as a department. I listen to their own words. I read their own words.
I heard Gary Wiegert, then prez of the St. Louis Police Officers Association, call me a "terrorist" on his WGNU radio program some years ago. I couldn't judge his true state of mind since Wiegert was a lobbyist for legalizing marijuana at the time.
I listened when Heather Taylor, current prez of the Ethical Society of Police (advocating for black police officers) made a passionate case for why the police need raises. She cited her special-needs child as an example of the kind of expenses families incur outside of the realm of regular living expenses that can bring financial stress. This was particularly moving coming from a mother and because I'm on record opposing raises for police to keep brutalizing and terrorizing my community. Read more