This is the fourth article of a 7-part series that will focus on the issues in our radical movements that I think need our immediate and ongoing attention. I am using the ancient eastern concept of chakras for the body as a parallel to our movement's energy wheel. Healers believe sickness occurs when the body's chakras are blocked or out of alignment. Likewise, the U.S. Left and our social justice movements need our collective introspection, analysis and adjustments that lead to unblocking our energy/chi points. A weakened Left, and especially the Black Left, have been unable to provide this critical guidance over the last twenty years. I do not have the space to go too deep into my thinking although I have been pondering and talking about this very subject for a few years now. I am looking to stimulate a higher level of principled discussion about how to energize and organize the social forces coming into play at this pivotal juncture in history and how we can rebuild a formidable radical movement in this country.
"We'll never have a real movement without locally rooted, organized bases of people."
-Respondent, More Than We Imagined Report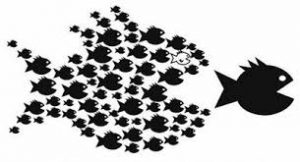 Organizing. Organizer. These two words have become so diluted and used incorrectly as to render them almost meaningless. Being an organizer is not a self-identification like racial identity. These days you can literally claim whatever race or races you want. Being an organizer is not the same as being a protestor or being an activist. Organizing is not synonymous to mobilizing or protesting. The organizing chakra has been obstructed for too long. It's past time to unleash the intensity of this chakra and stand back to witness its force.
My intent here is to get us closer to some working definitions and most critical, to understand the "who" we organize and the "how" so that we can make colossal strides towards our strategic goals in this latest configuration of neo-liberalism. Read more