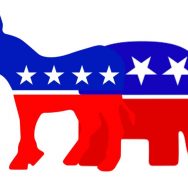 Published by the St. Louis American, November 13, 2018
The Democrats flipped the U.S. House of Representatives in the midterm elections. Now we have a divided Congress because the GOP has control of the Senate. And while political pundits proclaimed the elections were a referendum on Trump and his Republican Party, it was as much a referendum on the Democrats.
Voters set a record with an estimated 113 million voters coming out to make their voices heard. Another 36 million voted early, also a record. Over a hundred women will take office in many capacities across the country – another record.
Voters put some new kinds of faces in office. States elected the first Native Americans, first Muslims, first openly gay, first blacks, first Latinos. This kind of racial and religious diversity will only make a difference if those elected share a humanistic worldview through a feminist, anti-racist and anti-homophobic lens. Read more