Read additional commentary by Jamala on Dan, Spike Lee and gentrification  at BlackCommentator. The commentary includes video of Spike's remarks at Pratt Institute.
I, too, sing St. Louis: The Dan Scott Saga
(This year is the 250th birthday of the City of St. Louis. This is the first of several articles throughout the year that share the stories of residents who have been excluded socially, politically and economically from the progress of the city. The series' title is a take off from Langston Hughes' famous poem," I, too, sing America." These citizens have been looked upon as second-class citizens, and their contributions or potential contributions have been blocked, discounted or stolen.)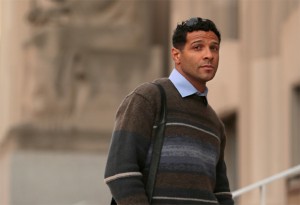 You probably would have never heard about Dan Scott had it not been for a rare and heavy-handed move by Alderman Joe Roddy and the St. Louis Courts. The story has gone national as yet another sad example of how this city chooses to deal with race relations.
After Scott's arrest in May 2012, Judge Michael Stelzer set bail at $10,000 cash, gave Scott a curfew and ordered that he wear an ankle bracelet. He was banned from his home, youth programs and rental property for 17 months while waiting for his trial. All are located in the Forest Park Southeast (FPSE) neighborhood. Scott was charged with 5 counts of harassment and two counts of obstructing government operations and faced up to six years of prison. This act was designed to kill his spirit, destroy his livelihood and criminalize him. Read more