Last month there was lots of righteous reminiscing about the tragedy of four little girls killed in the bombing of the 16th Street Baptist Church. In 1963, the Ku Klux Klan had no problem in ratcheting up their racist attacks to stop de-segregation by targeting the hallowed ground of black worship. The KKK did so with callous disregard for the obvious human collateral.
There are four little boys who are a part of my life's struggle and my motivation for making this a better place to live, play and grow for our society's most vulnerable citizens. I share their tragic stories.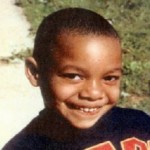 On October 10, Christian Ferguson would have been 20 years old. Ten years ago Christian was in his father's SUV when it was allegedly stolen (with keys in the ignition) while he was using a pay phone. Christian was severely disabled and suffered from a rare genetic disorder that required a special low-protein diet, plus a bevy of daily medications, to keep him alive. The SUV was found a few hours later with the keys still in the ignition and valuables like a laptop, two cellphones and other electronics still in the vehicle. The only valuable missing was Christian.
According to news reports, the father refused to cooperate with the investigation and hired his own investigator. Christian's mother, Theda Wilson, started a foundation, Looking for an Angel, to continue search efforts. She refuses to give up hope and neither should we.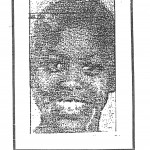 Rodney McAllister Jr. could produce a big grin at any given time despite his troubles at home. His untimely death came on the evening of March 5, 2001 when he was 10 years old, and immediately the story went national. He was attacked by wild dogs in Ivory Perry Park. His terrified screams were heard by neighbors, but none were concerned enough to come outside and see what was happening. Rodney's body was found the next day, his clothes strewn throughout the park.
The late Marie Fowler was head of the West End Community Conference at the time and was instrumental in establishing a memorial to Rodney's memory.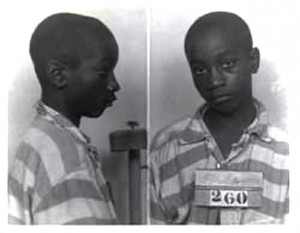 George Junious Stinney Jr. holds a unique but horrific place in U.S. history: At 14 years old, he was the youngest American to be executed on death row. In 1944 George was accused of killing two white girls in a small South Carolina town. Under the threat of death, the family fled in the dark of night with nothing but the clothes on their backs. George was summarily charged, convicted by an all-white jury in 10 minutes and electrocuted, all in less than three months.
George basically had to endure his ordeal, including the execution, alone. At 90 pounds and standing at about five feet, the electric chair and its head contraption was a challenging fit for him. After the first 2,400 volts hit him, the face mask containing electrodes connected to his head fell off, revealing a convulsing, teary-eyed child. The next two surges brought his young heart to a halt.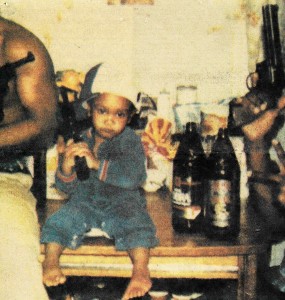 The last child is literally a baby whom I call "Baby X." He's a toddler still wearing diapers visible from his partially snapped pants. He is center stage in a troubling photograph that was published in a local newspaper in 1996. Baby X is flanked by black males whose arms are only visible holding handguns. Baby X is doing his best to hold onto a weapon put into his little hands by irresponsible adults. The look on his face is not one of joy or happiness. I often wonder if he is dead, in prison or if he was able to survive his circumstances to have a promising future.
A community pledge was recited in unison at McAllister Jr.'s memorial. It reads in part: "We here promise to ourselves and pledge to our neighbors all, that we renew our sense of responsibility to each other, and to our children. We promise when we look at you, we will see you, we will listen when you speak until we truly hear you, and our arms will be outstretched to help you, on your way to peace and love."
Published in St. Louis American, October 10, 2013.